Happy Release Day to Leylah Attar and her new book THE PAPER SWAN! Enjoy a sneak peek into the book below and make sure to enter the giveaway! This is a MUST READ to add to your TBR!
♥ Buy the Book ♥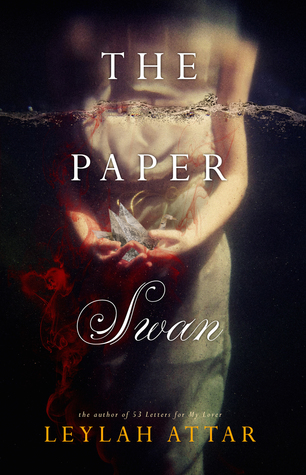 They say it takes 21 days to form a habit.
They lie.
For 21 days she held on.
But on Day 22, she would have given anything for the sweet slumber of death.
Because on Day 22, she realizes that her only way out means certain death for one of the two men she loves.
A haunting tale of passion, loss, and redemption, The Paper Swan is a darkly intense yet heartwarming love story, textured with grit, intrigue, and suspense. Please note: This is NOT a love triangle.
A full-length, standalone novel, intended for mature audiences due to violence, sex and language. Subject matter may be disturbing for some readers.

"You can either choose love or you can choose hate, because where one lives, the other will die."
What an original read! With two amazing novels, Leylah Attar has solidified her spot on my favorite one-click authors list.  This woman truly creates worlds that will suck you into them and not let you go. Be prepared to forgo your obligations and even the necessities (food, sleep, & potty breaks) because once you open this book you aren't going anywhere!
In attempt not to give spoilers, I'm going to be a little vague.  This book has so many of my favorite things: flawed characters, forbidden love, darkness, and all the feels.  The intensity and connection between these characters is unmatched. I really enjoyed the struggle that both characters had with one another and their internal conflict.  Both left me antsy and constantly anticipating what they would do next.
This story can get pretty gritty and there were times when I questioned if it was even right to root for the characters to be together because some pretty despicable things occurred.  Despite those, I really enjoyed the progression of the two's relationship.  There were definitely times where my belly flipped and flopped with the unexpected sweet & tender moments these two shared.
"There is no space too dark or too vast or too irredeemable that can't be filled with love."
Aside from the unconventional relationship, the storyline is really unique and entertaining on its' own.   The book is full of twist and reveals.  Although not all were that unpredictable or surprising, they were enjoyable and entertaining.
This book can definitely hold its own without comparisons to other books, but I think fans of Tracey Garvis-Graves', The Island, to fans of C.J. Robert's Captive in the Dark series, and everything in between will really enjoy this book.
I knew this book was a 5 star read for me within the first chapters. Definitely one of my favorite books of the year!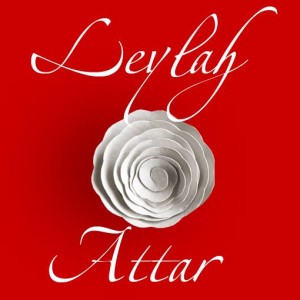 Leylah Attar writes stories about love – shaken, stirred and served with a twist. When she's not writing, she can be found pursuing her other passions: photography, food, family and travel. Sometimes she disappears into the black hole of the internet, but can usually be enticed out with chocolate.
Author Website | Twitter | Facebook | Goodreads | Pinterest